---
Marina Bay Sands is the first in Asia to attain Healthy Venue accreditation
---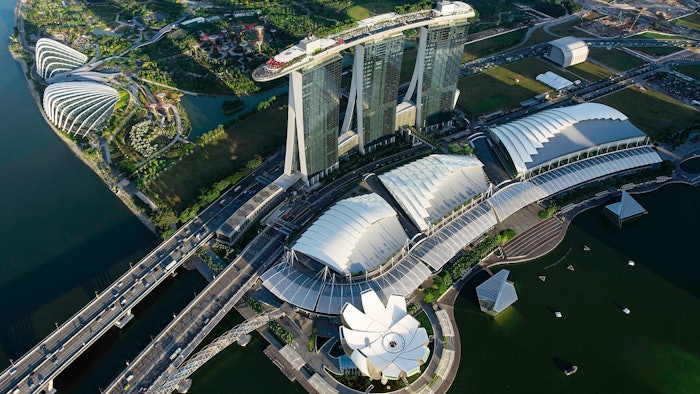 Marina Bay Sands in Singapore has become the first in Asia to be awarded the Healthy Venue Gold accreditation for its efforts to incorporate wellness into its operations.
The recognition, granted only to venues that integrate wellness into conferences by prioritising healthier eating, movement and workplace health, affirms the integrated resort's commitment to improve the overall delegate experience and increase meeting productivity through wellness. The accreditation is given by the World Obesity Federation, a lead partner to global agencies on obesity, including the World Health Organization (WHO).
Menus at Sands Expo and Convention Centre, which is already certified as a healthier caterer by Singapore's Health Promotion Board, use 30% less oil, sugar and salt. Lower sugar and low-fat dairy and other options are also available for event organisers.
Organisers can also expect to see a rotation of healthier sweet treats to make an appearance daily at Sands Expo. These themed days, such as Juice Bar Mondays, Acai Bowl Tuesdays and Kombucha Wednesdays, add dimension to everyday meetings, creating additional opportunities for conversation and unforgettable memories amongst delegates.
The accreditation and new banquet service style demonstrate how Marina Bay Sands continues to lay a strong foundation for event organisers to deliver high-impact events with wellness in mind. The venue will work with organisers to plan fitness and relaxation activities as part of their events to encourage movement.
>> marinabaysands.com
>> Stand C360