---
ICC Birmingham's venue partner, The Vox, designs new menu to tackle food waste
---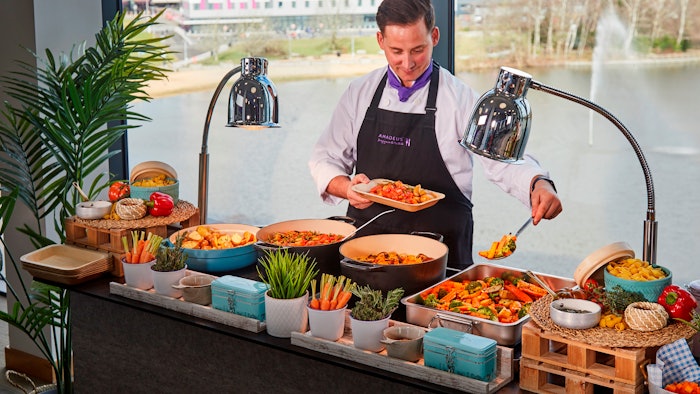 An executive chef at one of ICC Birmingham's leading conferencing venues, The Vox, has introduced a new vegan-focused menu to help tackle food waste in the conferencing sector.
"I've been working on this menu pack for a long time and it's something I'm really proud of. It's completely different than what I've done before," said Aaron Johnson-Waters, who heads up catering operations at The Vox. "My starting point was the environment and how we can reduce food waste. Our research suggests that by creating only meat and vegan options we reduce food waste post-event. I'm a vegan champion and feel so passionately about it."
The environmentally friendly menu is a result of a lot of hard work behind the scenes and in the supply chain, with Aaron and his team working closely with suppliers to monitor and improve on the venue's carbon footprint. Among other initiatives, they have replaced older vehicles with more environmentally friendly options and rerouted vehicles to reduce emissions. When plastic packaging is used, it is 100 percent reusable, recyclable or compostable.
>> theicc.co.uk
>> Stand F400