---
Centre stage at Kultur- und Kongresszentrum Liederhalle Stuttgart
---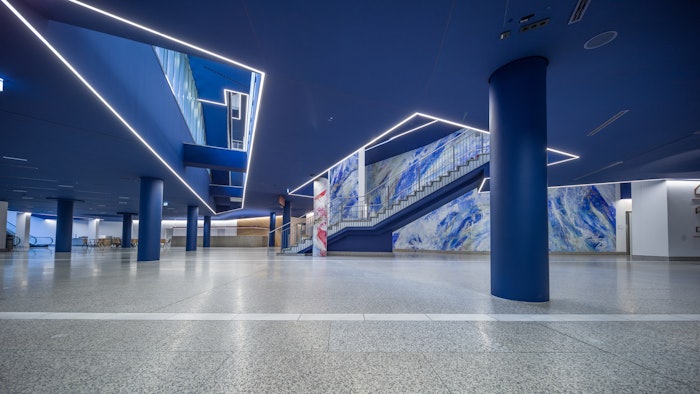 Situated in Stuttgart's busy city centre, the Kultur- und Kongresszentrum Liederhalle is the perfect venue with short travel distances and varied supporting programmes. Whether a medical conference, general meeting or rock concert, the Kultur- und Kongresszentrum Liederhalle with its five halls and 14 conference rooms is as fascinating and versatile as its visitors.
The Liederhalle has a direct connection to the first-class Maritim Hotel Stuttgart and is near the Bosch Areal shopping area with restaurants, bars and shops. It can host conferences, workshops and trade exhibitions with up to 3,000 participants.
In collaboration with the experienced and professional kitchen team from the Maritim Hotel Stuttgart, the venue offers a variety of custom, delicious catering options.
The Liederhalle is increasingly focusing on the issue of 'green events.' Since December 2021, it has been an active member of the WIN-Charta of the State of Baden-Württemberg, which includes a transparent sustainability management system and meets the requirements of the European Union's CSR Directive for sustainability reporting. The directive is based on 12 guiding principles, which covers the three pillars of sustainability: economy, ecology and social affairs.
>> liederhalle-stuttgart.de
>> Stand F100