---
Safe connections at the Calgary TELUS Convention Centre
---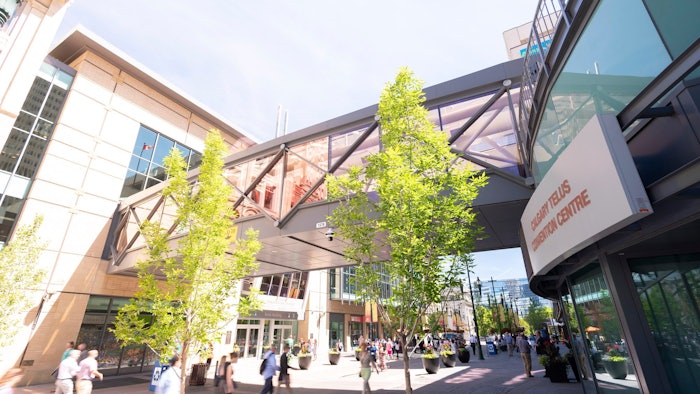 The COVID-19 pandemic profoundly changed the events industry, forcing clients and suppliers to find new ways to stay connected despite the physical distance.
At the Calgary TELUS Convention Centre, safety has always been a top priority. The centre will continue to uphold safety standards as certified by the Global Biorisk Advisory Council STAR accreditation.
Moving forwards, the facility will continue to be equipped with touch-free amenities, dedicated signage outlining its health and safety standards, an award-winning ventilation system, the expertise of a caring team (who will continue to wear masks when on site), and many more cleaning and disinfecting protocols.
As delegates return to in-person events, it is critical to recognise that everyone will have different comfort levels regarding distancing and other health and safety etiquette. Some cannot wait to return to pre-pandemic norms, but others are more cautious.
With that in mind, the centre's team of experts will offer a wide variety of health and safety practices that can be customised to the needs of each event. From staggered arrivals and venue modifications, to assigned seating, screening stations and even welcome ambassadors, there are many ways to achieve scalable solutions for everyone's peace of mind. This holds true for any large-scale gathering, whether it is conventions, concerts, conferences or other functions.
>> calgary-convention.com
>> Stand B290