---
Urban loft living within the Hilton Frankfurt City Center
---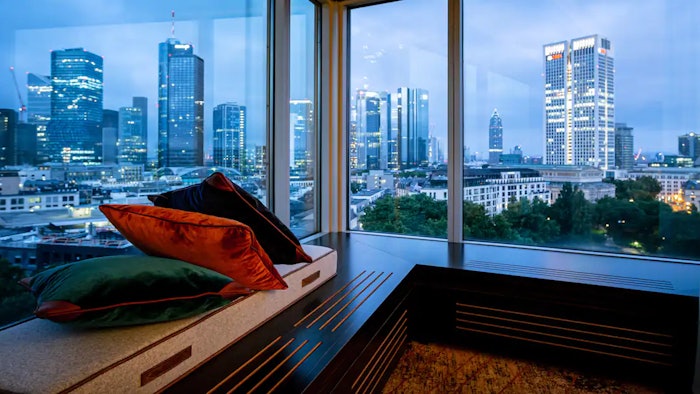 Inspired by Frankfurt and its position as a global financial hub, Hilton Frankfurt City Center is designed to accommodate global business and leisure travellers with sophisticated tastes.
Frankfurt is often known as the "Mini Manhattan" or "Mainhattan," with a nod to the famous economic hub in New York. This inspired the interior design of the hotel to reflect the city living global traveller and "urban loft living within a hotel."
The lobby, check-in and lobby bar have recently undergone a renovation to attract locals and expand the guest dining experience. A new check-in area has been  created with individual check-in pods and resembles a concierge desk at a New York residential high-rise building. 
The new Hudson Yards Bar resembles a typical New York bar, with brass gantry shelving, custom counter lights and brass foot stops. The bar is adaptable, with the back bar having swing doors to seamlessly switch from the day's coffee and cakes to a night-time setup of cocktails and spirits.
>> Hilton.com
>> Stand G600