---
Appreciating the arts at the Urban, Madrid
---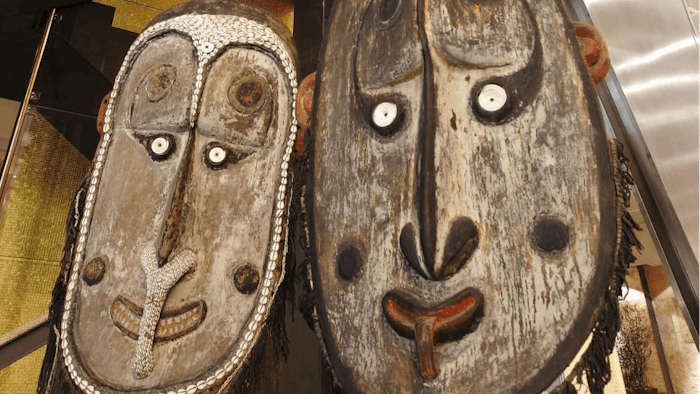 Since its opening in 2004, the Urban Hotel in Madrid has been acquiring tribal pieces from Papua New Guinea and now boasts a major private collection consisting of around 200 pieces, of which 100 are permanently on show in the hotel.
The first works were bought for the Folch Foundation in Barcelona. Their owner, Albert Folch, obtained these pieces between 1964 and 1972 on his trips to the country. Also part of this collection are works that belonged to Jean Louis Roiseux, who worked tirelessly to enable the general public to gain access to the most remote villages of the planet and made his first expedition to Papua New Guinea in 1963. The collection is completed by acquisitions from auction houses around the world, as well as pieces acquired by Jordi Clos on his trips to Papua New Guinea.
The collection consists of a number of carved totems from Tambaran houses; carved ritual drums; painted ceremonial shields; ceremonial chairs; yam masks; Yipwon, Mindja, Hook and ancestor figures; large vungvung masks; and a collection of jewels and ethnic costumes that can be viewed in the public areas of the hotel and the Exhibition Room.
All of the guest rooms feature Buddhist, Hindu, Chinese and Khmer art. Particularly notable is a set of nine Hindu jade carvings of planets representing the nine incarnations of Vishnu.
>> derbyhotels.com
>> Stand D320